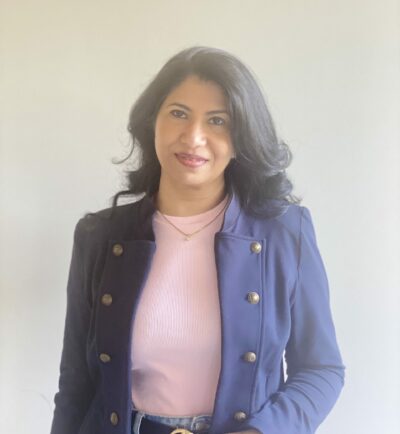 Dr. Kiran Gorai, is an overseas graduate. After obtaining her FRANZCR she completed a fellowship year in MRI at Calvary St. Vincent's Hospital Tasmania.
Kiran is a General Radiologist with particular proficiency in MRI, abdominal imaging and a keen interest in women's imaging including breast, obstetrics and gynecology, having completed a fellowship in abdominal and pelvic MRI from San Diego.
She has held both Public and private appointments as a consultant Radiologist for several years before joining the team at Vision Radiology. Kiran enjoys all aspects of diagnostic radiology and performs a range of image guided interventions.

We offer accessible services by bulk billing almost all examinations and procedures.  To find out more, visit our billing information page.
View Billing Information
Book Your Next
Appointment
Complete our booking form and one of our friendly staff will contact you – it's quick, and easy. Click on the below link and follow the simple steps. Remember to have your referral handy.
Request an Appointment