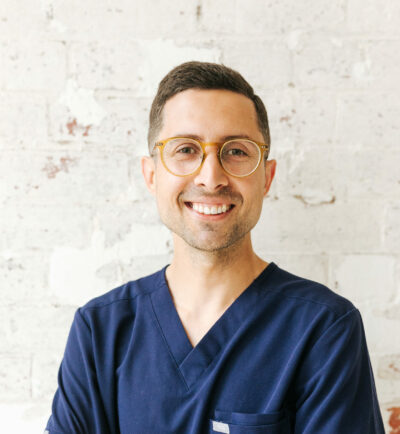 Paul graduated from Monash University with a Bachelor of Medicine and Bachelor of Surgery with Honours and was awarded the Bryan Hudson prize in Medicine.
He underwent specialist radiology training at the Alfred Hospital, during which time he received the C.E. Eddy Prize in Radiology for the top-ranked candidate in the Part l Examination in Australia and New Zealand. Paul completed fellowship subspeciality training in Magnetic Resonance Imaging (MRI) at Epworth Hospital with a focus on Neuro, Head and Neck and Musculoskeletal Radiology.
He then went on to work at Imaging at Olympic Park, furthering his skills in diagnostic and interventional Musculoskeletal Radiology and pain management. Paul splits his time between Vision Radiology Mornington, where he is our Clinical Director, and the Alfred Hospital where he works in the subspecialty fields of Musculoskeletal and Trauma Radiology.
Paul is a member of the Australian Musculoskeletal Imaging Group (AMSIG) and Australasian Trauma Society (ATS). Paul has a keen interest in research and is well-published in the medical literature. He is an active member of the Royal Australian and New Zealand College of Radiologists where he sits on the Interventional Radiology Committee.

We offer accessible services by bulk billing almost all examinations and procedures.  To find out more, visit our billing information page.
View Billing Information
Book Your Next
Appointment
Complete our booking form and one of our friendly staff will contact you – it's quick, and easy. Click on the below link and follow the simple steps. Remember to have your referral handy.
Request an Appointment