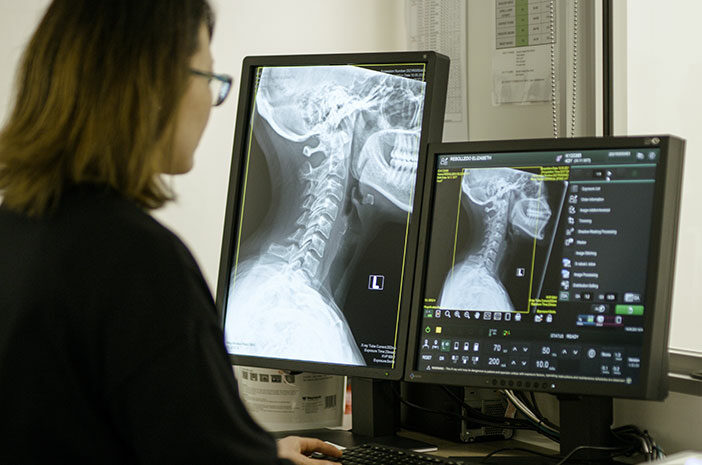 We pride ourselves on providing referring clinicians a personalised service. We can tailor the delivery of patient reports to suit your clinic needs.
Secure download directly into your practice software
Using HealthLink secure messaging, patient reports are encrypted then efficiently and reliably delivered directly into your practice management software.
Please contact referrersupport@visionradiology.com.au to:
be set up HealthLink at your practice (new clinics); or
have reports delivered via your existing Healthlink Electronic Data Interchange (EDI) number
Patient reports can be faxed directly to your practice
View reports when logged into InteleViewer / InteleConnect
All reports are visible alongside patient images through InteleViewer and InteleConnect. These reports are available to be downloaded as a PDF or printed. You must be set up with a Vision Radiology account to access reports in this way.
We offer accessible services by bulk billing almost all examinations and procedures.  To find out more, visit our billing information page.
View Billing Information
Book Your Next
Appointment
Complete our booking form and one of our friendly staff will contact you – it's quick, and easy. Click on the below link and follow the simple steps. Remember to have your referral handy.
Request an Appointment