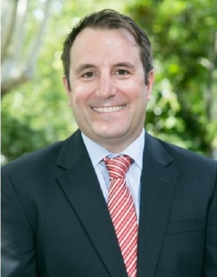 Dr James Sapontis is a General and Interventional Cardiologist who sees patients with a variety of heart conditions, including those with coronary artery disease.
He completed his specialist training at internationally recognised institutions in both the United Kingdom and the United States before returning to Melbourne.
James is recognised as a leader in the field of complex coronary intervention and is abreast of the most cutting-edge techniques and technologies in interventional cardiology. He has an integrated approach to all patient care that is delivered in a friendly and professional manner.
James is also involved in clinical research at Monash Heart and is a Principal Investigator in several Victorian, Australian and international research trials.

We offer accessible services by bulk billing almost all examinations and procedures.  To find out more, visit our billing information page.
View Billing Information
Book Your Next
Appointment
Complete our booking form and one of our friendly staff will contact you – it's quick, and easy. Click on the below link and follow the simple steps. Remember to have your referral handy.
Request an Appointment